What we do
We offer multi platform development including for the following mobile operating systems:
IOS

The iPhone and its operating system iOS, has revolutionised he smartphone market since its release in 2007.   Capable of supporting varied technology iOS not only features a high resolution screen that allows for particularly detailed graphics but also presents very few limitations for App development.
Android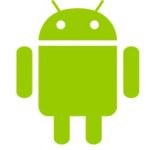 Alongside iOS, Android has been fundamental in driving the transformation of the smartphone market over the past decade.  Numbering over 1.5 billion users worldwide the Android operating system features on over 4000 different devices including the Samsung Galaxy edge and HTC One.
Now powering over 80% of all smartphones the growth of the Google inspired operating system has been accelerated thanks to its open eco-system .
HTML5
Incorporating cutting edge features such as swipe and zoom, video and audio embedding and offline storage, HTML5 will enable you to deliver upto date mobile solutions.
Significantly all of the current browsers fully support the new features HTML5 without the use of additional plug ins.
What Next?
If you are thinking of developing an App for your business, would like to discuss an idea or are just looking for general guidance then don't hesitate to give us a call for a chat or no obligation quote.
Tel: 03300 88 3946